News
October 2023 :
Harvest time at Domaine Drouet
When it's harvest time, Patrick Drouet is hard at work from 5:30 a.m. in the winery because to make great cognacs, you need great wine!
After the pressing of the grapes and quality control, Patrick looks after the vinification of the white wines, the different Pineaux and the grape juice. He fills the vats, supervises the fermentation and the daily cleaning too! The work is intense particularly as this year's harvest is so generous. That said, what a joy it is to see the result of a full year's hard work!
---
June 2023 :
Gold for Drouet VSOP in USA
With a score of 92/100 at the US Bartenders Spirits Awards, the gold medal went to Drouet VSOP. We are so thrilled!
Years of ageing in oak barrels are what give our VSOP its notes of wood and vanilla and its smooth, velvety finish. Its perfect maturity allows the characteristics of the number one growth area, Grande Champagne, to express themselves fully, resulting in numerous awards both in France (Concours Agricole de Paris) and abroad (IWSC London, Chicago, New York,…) while delighting your palate too!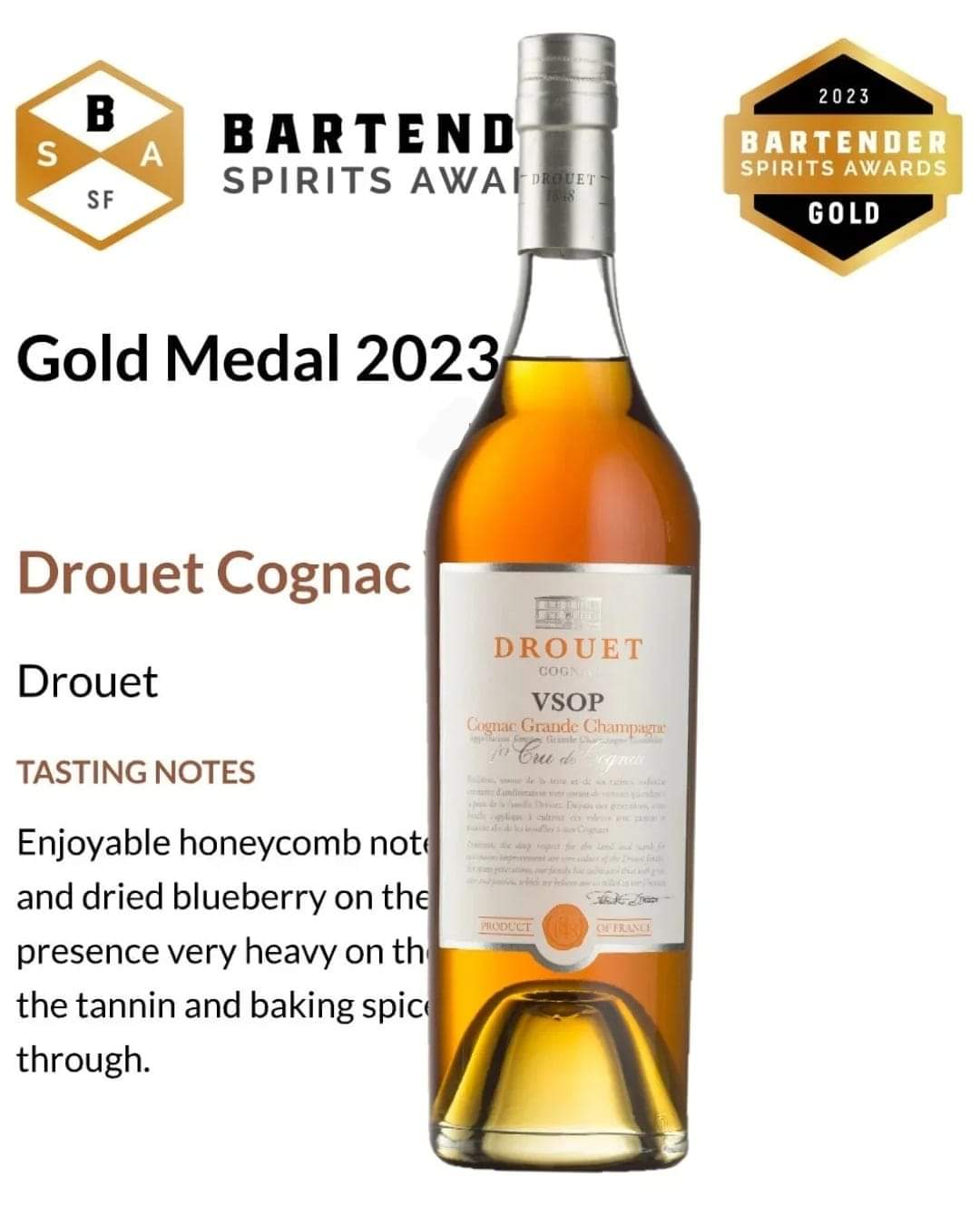 ---
February 2023:
Cognac Drouet takes part in Wine Paris – Hall Be Spirit
The international Wine Paris/Vinexpo exhibition is an important occasion for Corinne and Patrick Drouet, and Mariette, their sales manager, to present the Drouet product range to professionals from all over the world. Drouet Cognac shared a stand with six other family-run, artisanal producers, all fellow members of the Cartel des Spiritueux Familiaux. These colleagues have become more family than friends today!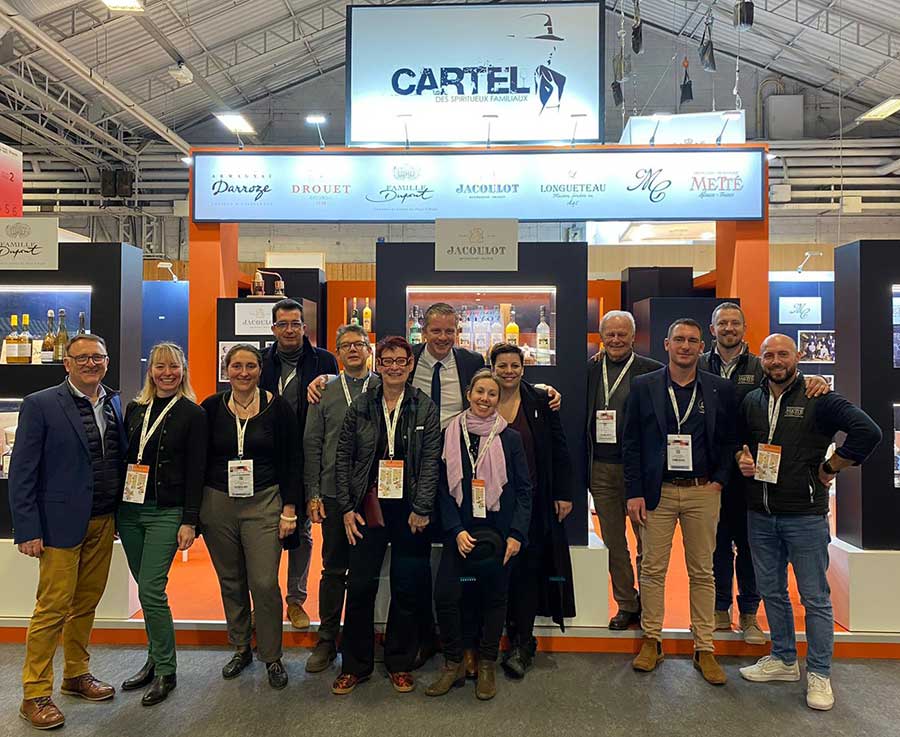 ---
Winter 2022:
Replacing the vine stakes
Before Winter pruning begins, Jean-François and Patrick replace any broken or damaged stakes in the vineyards. This maintenance is so important as the stakes support the wires that allow us to train the vines (and maintain the leaves in place while they grow). Whatever the weather, this work must be done. Luckily today, the sun is shining!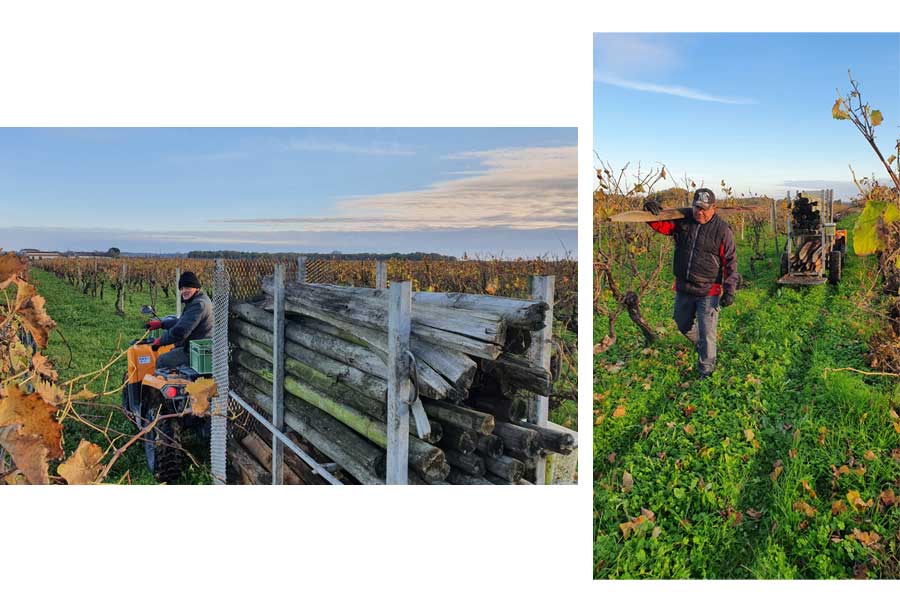 ---
September 2022:
Guide Hachette des Vins
We are so proud to have our Extra-old Maxence Pineau selected by France's most famous guide! The Guide Hachette's official jury awarded two stars to this exceptional pineau! It would appear they were seduced by its expressive aromas of apricot, marzipan and its remarkable balance developed over 32 years in oak barrels.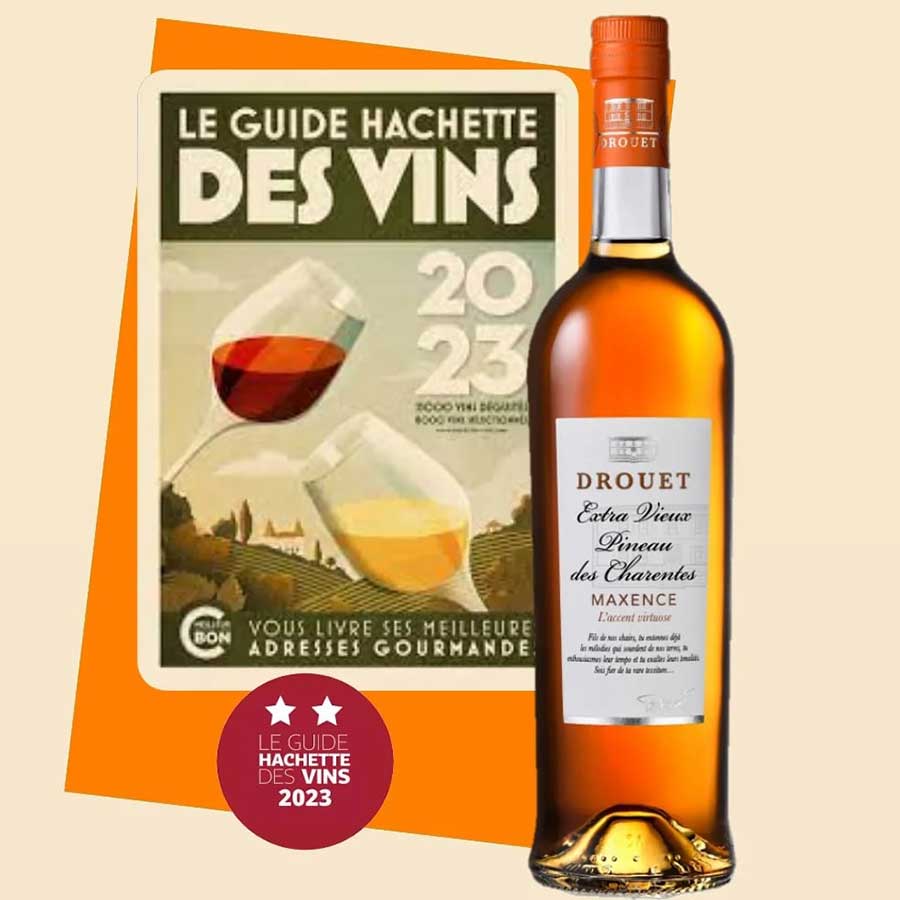 ---
July 2022
Ecofriendly cultivation technics
At the Domain, we are dedicated to using cultivation technics as substainable as possible. To avoid herbicide, we plow one vine row out of two; the other is grass covered and kept trimmed. We also turn up the soil to prevent weed development between vine stocks.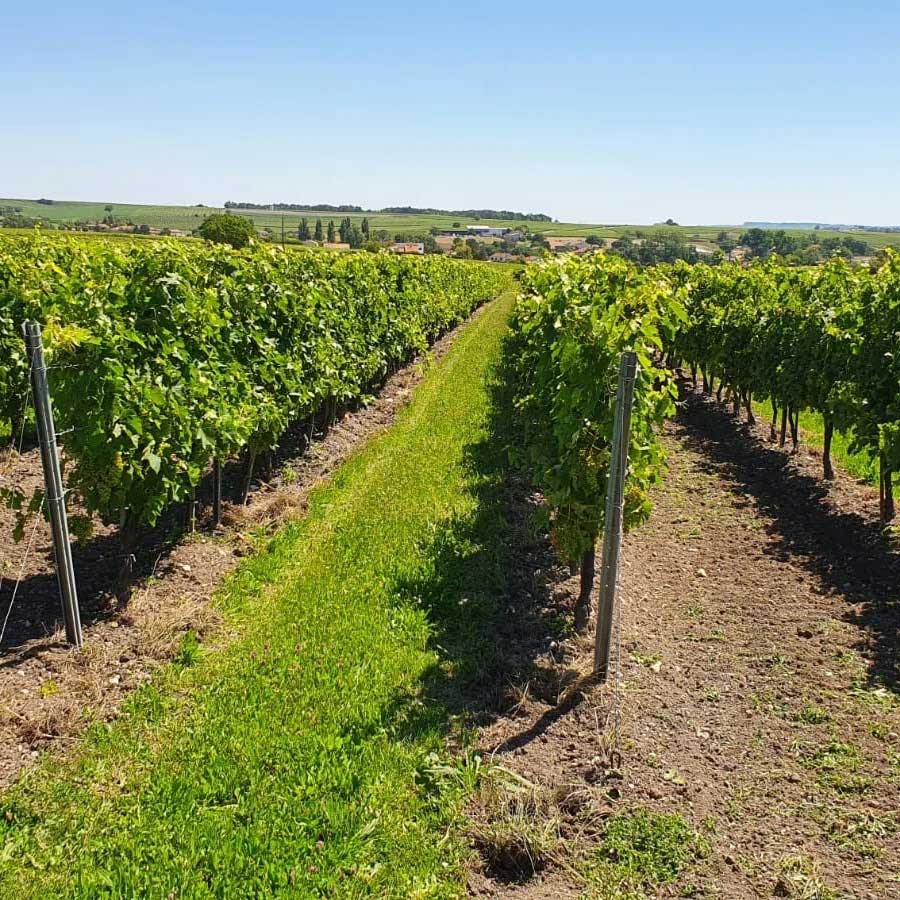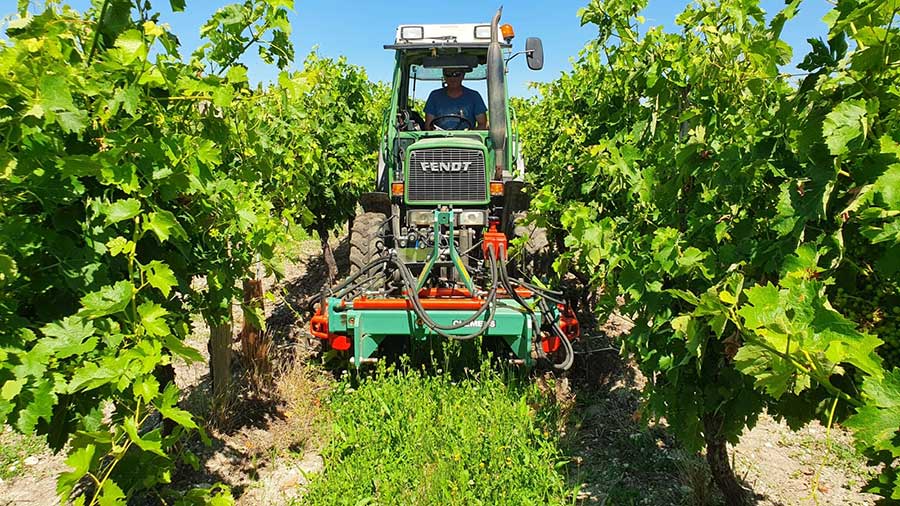 ---
March 2022
A London award for our Cognac Fine Mélina
Our Fine Mélina won a Silver Medal at the famous London competition: IWSC - International Wine & Spirit Competition. This competition recorded a record number of entries this year, which makes Corinne and Patrick Drouet even prouder to see the cognac named after their daughter being rewarded!
It is as an aperitif, with or without ice cubes, that Fine Mélina will best reveal all its fresh and charming aromas and its long and complex finish.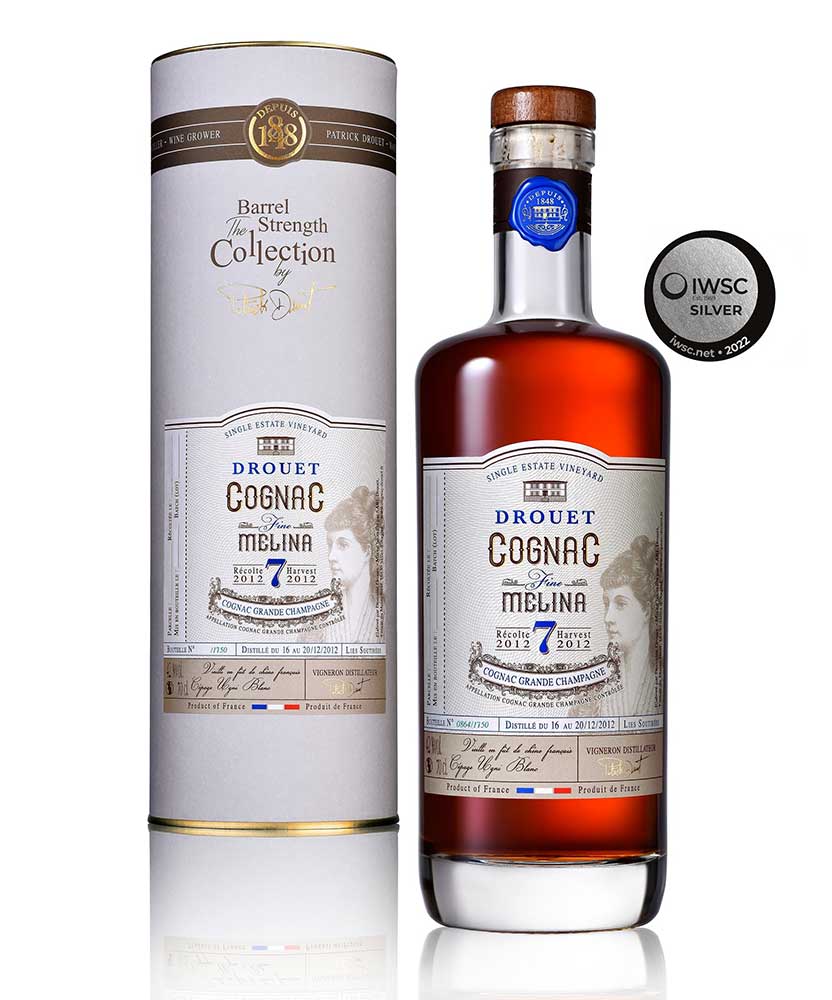 ---
February 2022
Drouet Cognac at Wine Paris Vinexpo
We will be present at the international fair Wine Paris Vinexpo from February 14 to 16, 2022 in Paris, Porte de Versailles. Come find us on the "Cartel des Spiritueux Familiaux" stand alongside our friends Armagnac Darroze, Calvados Dupont, Whisky Couvreur, Maison Jacoulot, Distillery Metté and Longueteau Rums.
Join us there to taste our Cognacs 1er cru, our vintage Pineaux and to discover our new products!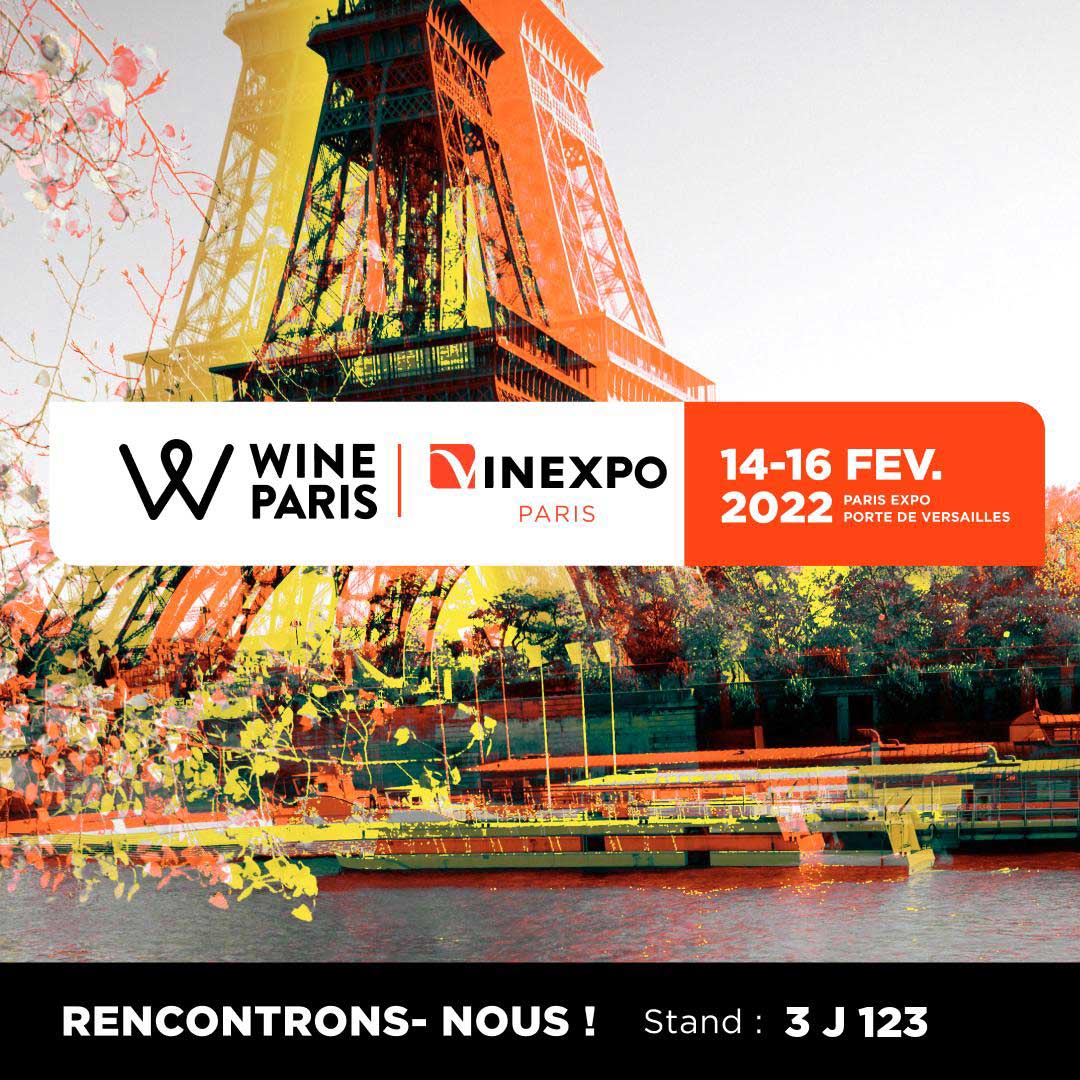 ---
Winter 2021
Distillation at Domaine Drouet
Day after day, Patrick distills the wine from our harvest to obtain our precious eau-de-vie. And this, since the beginning of November and generally until the 1st half of February without any downtime because the stills operate 7 days a week with 2 heating cycles per 24 hours. It is an exciting job that he does alone: he is therefore the only master on board, the "conductor" of his dear stills that he knows by heart!
---
June 2021
Our VSOP rewarded with a Double Gold medal in the USA!
Every day, Patrick and Corinne Drouet work to guarantee the high quality of the Domaine's products. That's why we are very happy that our VSOP Cognac won a Double Gold medal at the 2021 Bartender Spirits Awards!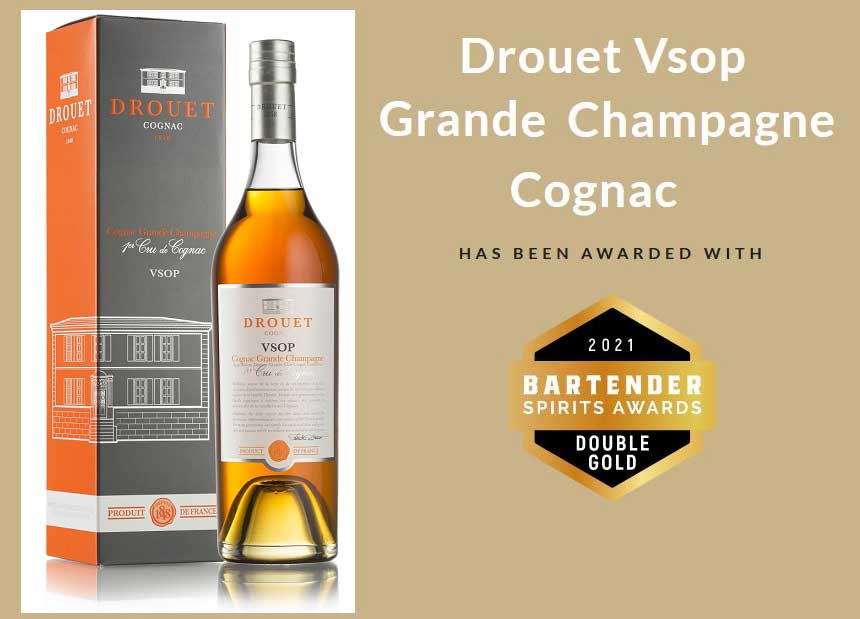 ---
April 2021
One more night fighting against the frost
The warm last few weeks made grew the buds of the vine but too early... As in other regions we are trying to save our future harvest by burning straw bales. The mist thus created protects our fragile shoots, our future grapes. Patrick and the whole team are in action as early as 4:30 am. Solidarity with winegrowers and arborists colleagues.
To follow our daily life, subscribe to our Facebook and Instagram pages : Cognac Drouet.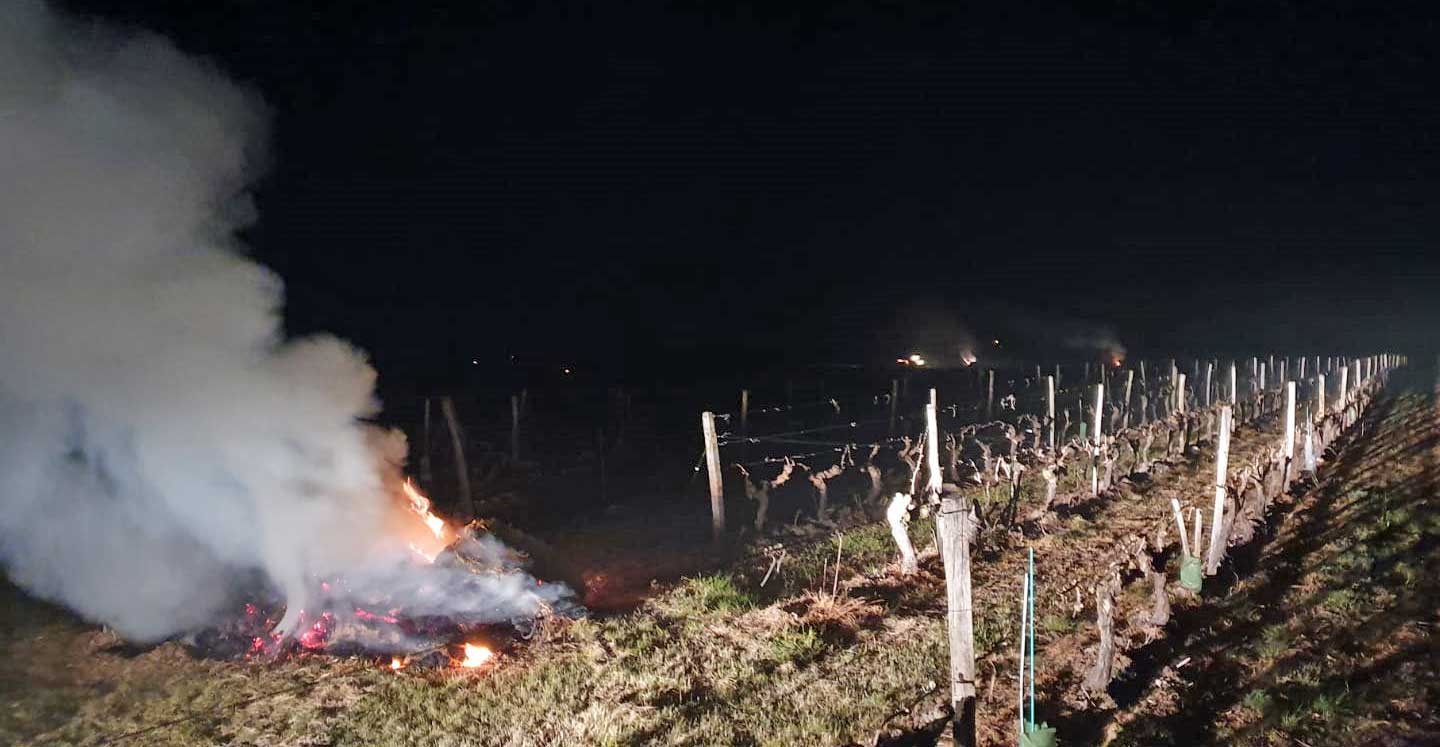 ---
September 2020
Two Silver medals in London for a first participation
Our VSOP and XO Ulysse cognacs won a Silver medal at the famous London IWSC - International Wine and Spirit Competition. Remember that spirits undergo 2 blind tasting sessions to ensure professional results. Suffice to say that we are happy!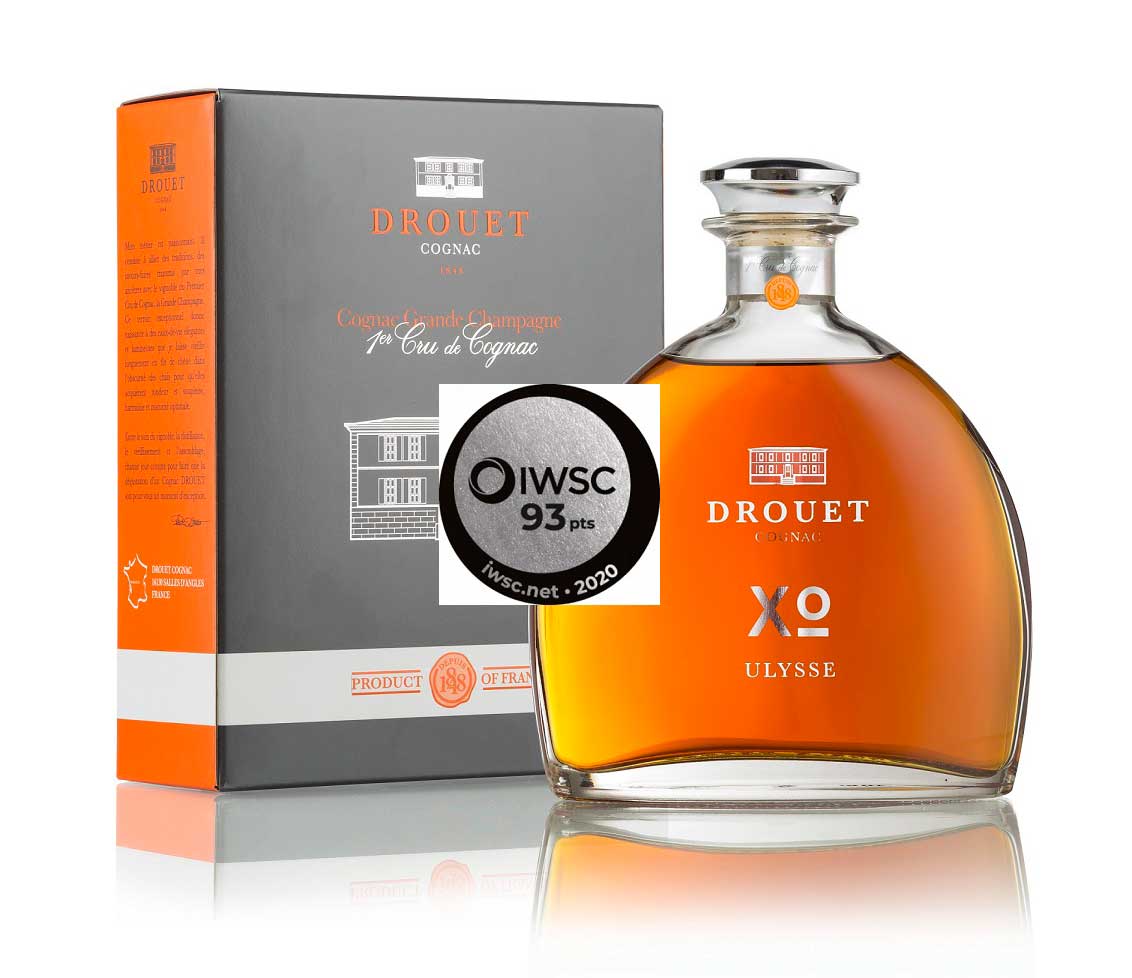 ---
July 2020
Our vintage Pineaux are back with a new packaging
Patrick Drouet's collections are back! In transparent bottles to better appreciate their color, with a refined and timeless label, embodying both the premium and the traditional, here are Mathilde (2008 vintage), Gabriel (2000) and Maxence (1989 - Extra Vieux) which will delight your taste buds and your guests with their delicious and harmonious aromas.
More info in our 'Cognac & Pineau' tab.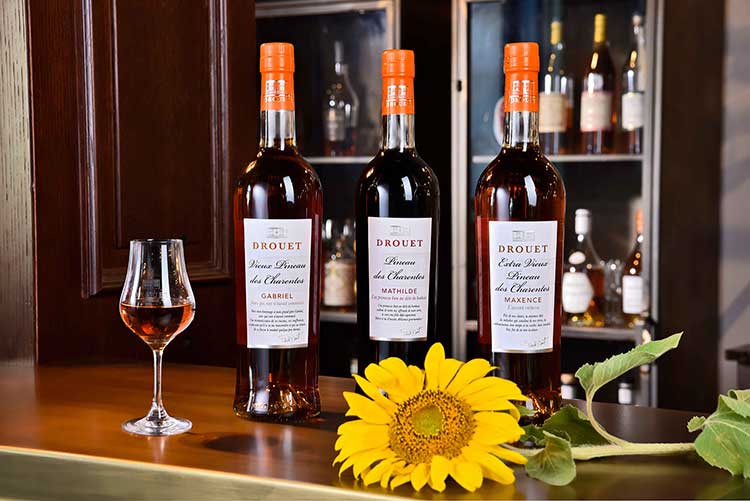 ---
February 2020
New medals won at the Paris Agricultural Show!
During the last Agricultural Show, the Paris General Agricultural Competition took place, as it does every year. And we won 3 medals and 3 gold ones!
Our VSOP Cognac, our Pineau Blanc and our Pineau Rouge won over the jury and got the highest distinction. We are really happy with sucha recognition of our work and the consistency of the medals won proves our quality commitment.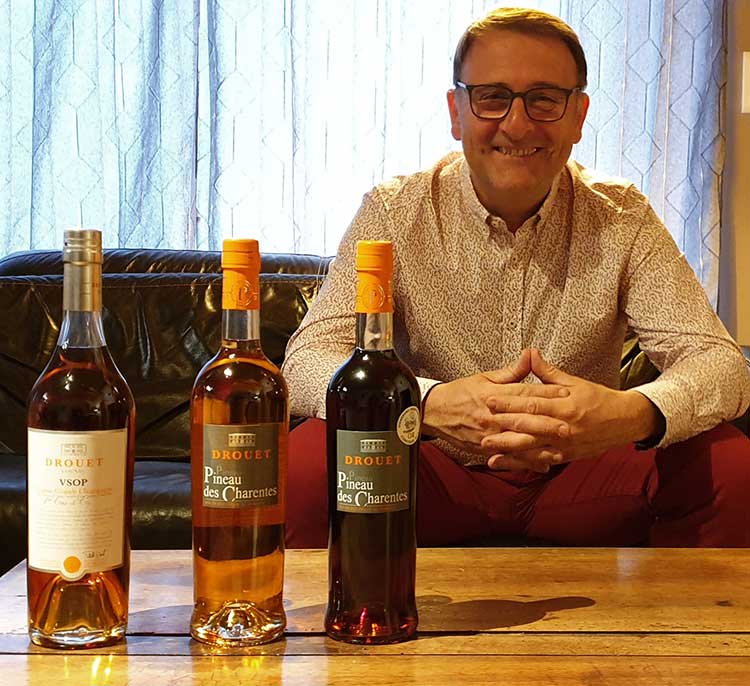 ---
July 2019
Domaine Drouet welcomes its first hive
Last fall, we sowed our first mellifère fallow, a flowering fallow whose flowers were chosen according to their food benefit for the bees. It will also improve local biodiversity and soil quality.
Our fallow is now in bloom. It is with a real pleasure that we welcomed our first hive! A second must follow. Thank you to the beekeepers Ghislaine and Jean-Charles.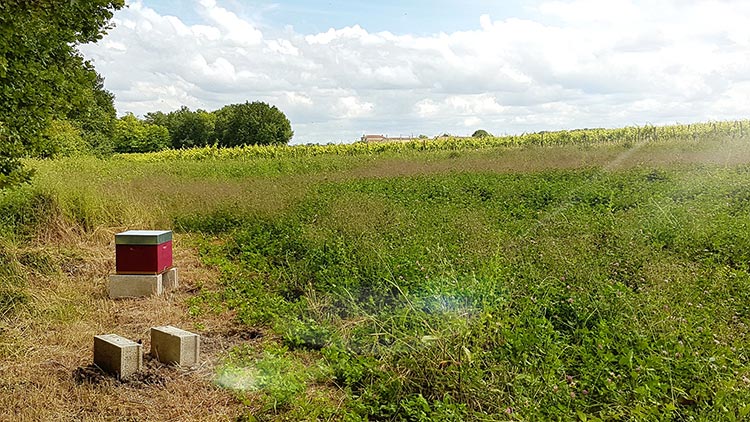 ---
March 2019
Another Medal, and even a Gold one !
Once again Domaine Drouet won a Gold Medal for its Pineau des Charentes Rosé, as in 2018. This time, it was at the French Independent Winegrowers Contest in Paris. This contest is now the third in France and is based on the tastes of general public.
We are proud of this significant distinction and to be part of the winegrowers family as well.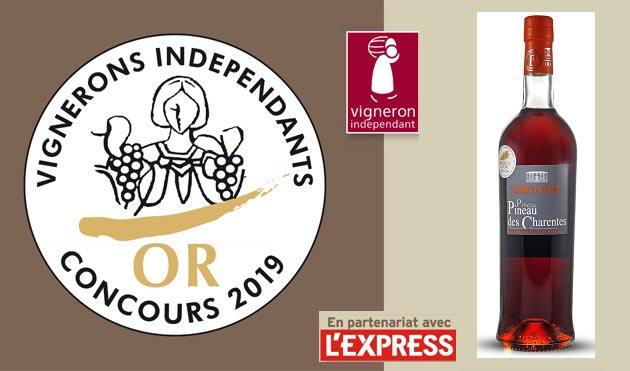 ---
September 2018
The new issue of "Guide Hachette des Vins" is out
Our White Pineau des Charentes is selected by the 2019 Hachette Guide and we are so happy as it is the most famous wine guide in France. All the more so as the jurés gave it the highest award, 3 stars! At Domaine Drouet, producing cognacs and pineaux is a rare craft. Patrick Drouet is a talented artisan as his true labour of love is making exceptional products.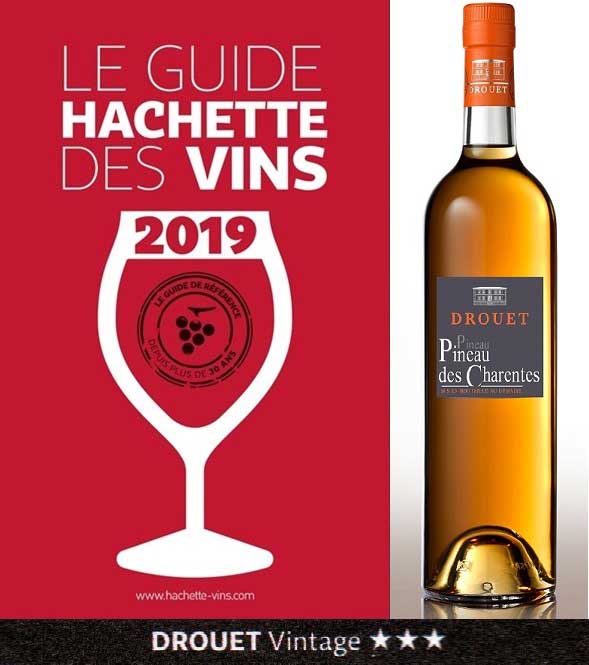 ---
February 2018
Domaine Drouet is now a "High Environmental Value" estate.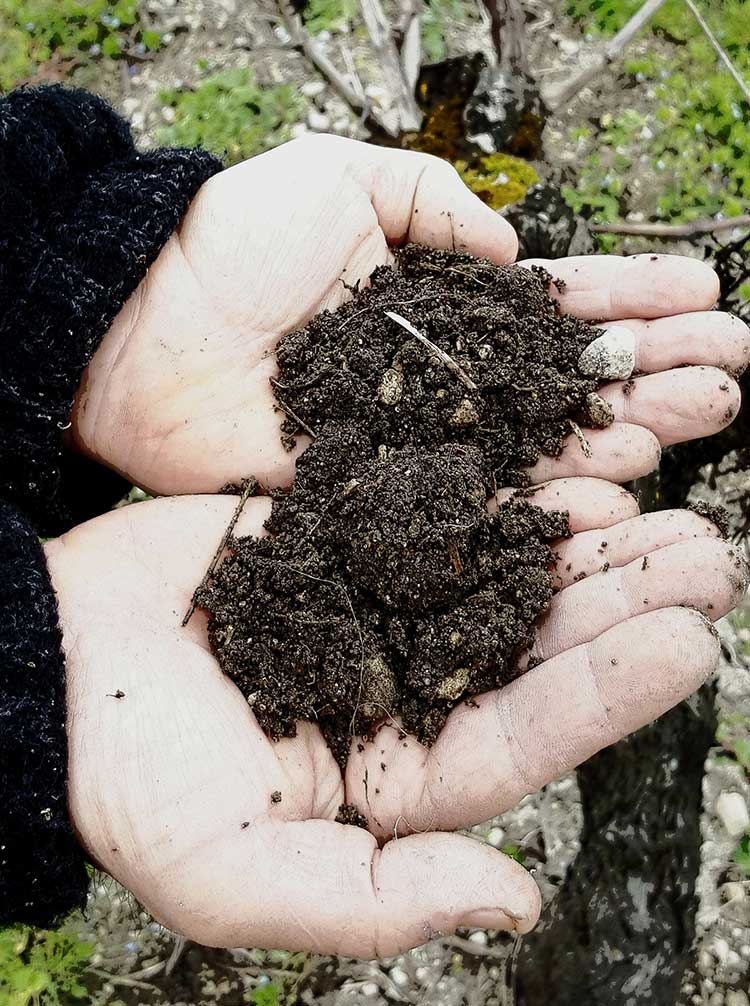 We are proud to announce Drouet Cognac received the HVE certification level 3, the highest level.!
We engaged in December 2016 in this environmental certification process created by the French Ministry of Agriculture. We first established a complete review of how we work with the Chamber of Agriculture to produce in a more ecological manner. This involved upgrading our work and adaptation of our cultural practices. We have achieved these objectives set around four themes :
biodiversity
phytosanitary strategy (better treat)
fertilization management
the water resource
At Domaine Drouet, we cherish our soil, we want to protect it and contribute to a greener planet.
---
Christmas time 2017
Our Réserve de Jean is under the spotlight in the spirits selection of M, the magazine of Le Monde newspaper.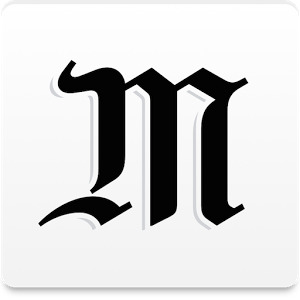 We are very grateful for the positive comments of our estate and cognac quality. The Réserve de Jean is a tribute to the founder of the estate in the middle of the 19th century and as such a cognac of character expressing utterly its terroir of Grande Champagne, 1st Cru.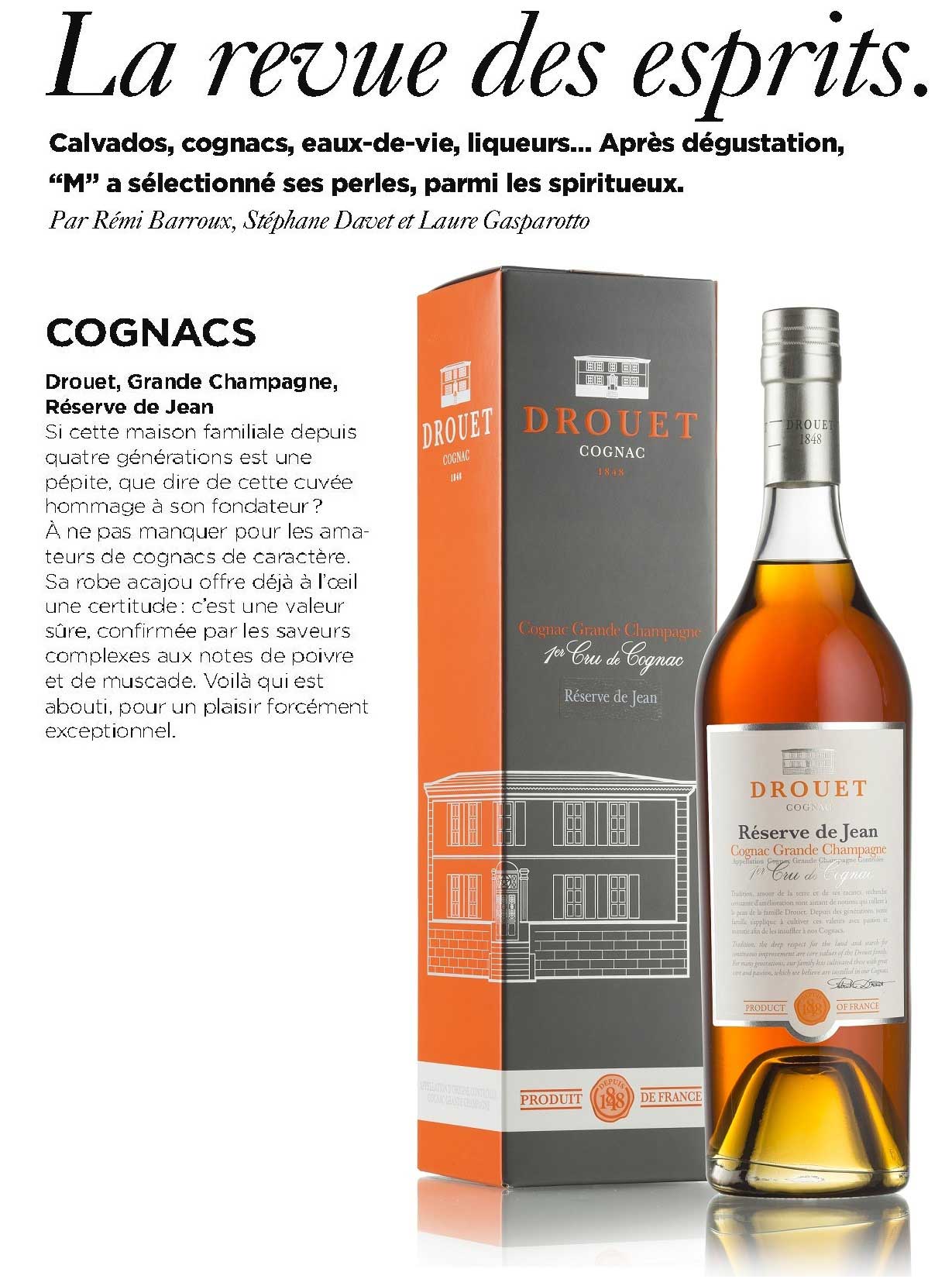 ---
November 2017 | the 10th medal for our white Pineau.
The white Pineau Drouet has just won its 10th medal. He was also selected in numerous wine guides in recent years. We are proud of this large number of distinctions which also prove Patrick Drouet's commitment to consistently produce high quality Cognacs and Pineaux.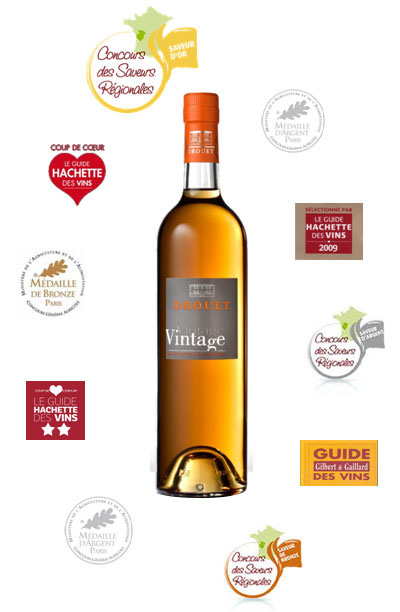 ---
Harvest 2017
The grape harvest began on September 14 at Domaine Drouet
for about 2 weeks.
This is the culmination of a year of work, a year in which, unfortunately, the weather has mishandled the harvests, which does not detract from the concentration and pleasure that the whole team takes to collect and vinify the grapes of ugni white, colombard, merlot.